By Matt Sugam and Adam Zagoria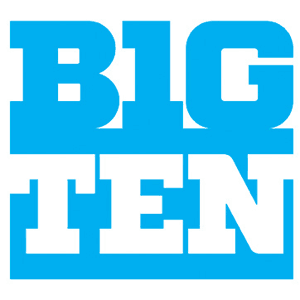 It appears the seismic shifts in conference realignment may continue.
And this time Maryland and Rutgers are involved.
Just days after the Big East set up their football divisions for next season, Maryland is in "serious negotiations" to join the Big Ten, ESPN reports. Sources told ESPN that the Big Ten is looking to add Maryland, and Rutgers would follow, and that an announcement could come as soon as next week.
"I would not be surprised, because [Maryland and Rutgers] was always the next step," one prominent college athletic director told Yahoo! Sports. "And [it would explain] why Maryland voted against the $50 million withdrawal fee [from the ACC]."
A Big East spokesman declined comment on the matter when contacted by SNY.tv.
Rutgers would be the ninth team since 2004 to leave the Big East. Their buyout from the Big East would be $10 million and they would have to give 27 months notice.
However, the Big East allowed West Virginia, Pittsburgh and Syracuse to leave earlier than the 27-month requirement by paying a higher exit fee. Pittsburgh and Syracuse will join the ACC in 2013, and Notre Dame could as well.
Maryland — which voted against the $50 million buyout rule in the ACC, but lost the vote — would be the first school to leave the ACC since South Carolina departed in 1971 to become an independent. (They are now part of the SEC.)
Maryland and Rutgers would bring the Big Ten to 14 schools.
Asked his thoughts on the Rutgers and Maryland developments, Ohio State basketball coach Thad Matta said, "What league are they in now? I have no idea. I had no idea Maryland was in the ACC."
He added: "I don't know what's going on with it."
ESPN reported that UConn would be the likely school to take Maryland's place in the ACC.
The allure of Rutgers for the Big Ten is what the school has always pushed during conference realignment, the New York City market.
Given an offer, it's a no-brainer for Rutgers to leave. Despite having a BCS bid, the Big East is left out of the conversation of the top football conferences. While they used to be part of the power six, it has dwindled down to the power five of the Big Ten, Big 12, SEC, ACC and Pac-12.
On the basketball front, Rutgers coach Mike Rice would likely have to shift his recruiting focus somewhat from the Northeast to the Midwest.
Follow Adam Zagoria on Twitter
---
---
---
---