By Matt Sugam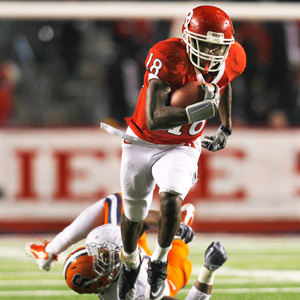 PISCATAWAY – As Paul Carrezola rehabs from an ankle injury, do everything player Jeremy Deering went down with an ankle injury. He was not at practice during the portion open to the media.
"Jeremy turned his ankle. I think he's going to be ok, but we'll get an update on him tomorrow," head coach Kyle Flood said.
As for Carrezola, the starting tight end participated on the practice field for the first time since hurting his ankle last week.
"We had Pual Carrezola out here today and he ran around pretty good. We didn't have him do any football stuff. Just what we call medabolics, but we'ere encouraged," Flood said. "We'll see how he recourperates from that and we'll check him out tomorrow."
Flood said defensive lineman Marvin Booker (leg) is still "day-to-day," while defensive tackle Al Page was held out of practice.
"He got rolled up on Sunday night, and it's kind of a  lower  leg," Flood said. "A couple diffenrt spots that are aching him right now so he's questionable for this week for sure."